List Of Dream Dolls in 2020
Dream dolls: what, apart from Barbie, modern children play
This is a list of Dream Dolls in 2020.
Even if your little bandit loves to play pirates or collect cars from the kit, she is unlikely to refuse such a gift. The choice of dolls is an exciting experience, and the variety in foreign stores makes your eyes run wild.
BabyBooks compiled a list of the most fashionable and desired dolls of 2020.
American Girl
Our list of Dream Dolls in 2020 starts with an American Girl Doll.
This is a popular store chain selling dolls designed in collaboration with pediatricians and psychologists. The doll is 18-inches long and is made of the highest quality materials. She has a flexible body and a beautiful face, and she also knows how to bend her arms and legs.
The main feature of the company is that when you are buying a doll, the company selects a doll similar to its future owner. You can choose any clothes, color of eyes, skin and hair. Moreover, a hearing aid, braces and glasses can be added to the doll – everything that will make the toy more similar, close and understandable to the child. An obligatory item is "Personality and interests": you can indicate what the doll is fond of, where it likes to spend time, what kind of pet it has. Buying one of the American Girl dolls you get it with a standard set of clothes, and you can purchase similar clothes and accessories for her mistress.
American Girl also regularly releases the Doll of the Year, which is sold until December 31st, then becomes collectible and discontinued. By the way, this year Joss from Southern California, who loves the ocean and surfing, became the "doll of the year". By her example, she shows girls how important it is to earn self-respect, and how to achieve the most cherished desires through perseverance and work.
Antonio Juan
Spanish dolls Antonio Juan will amaze you with their resemblance to real babies. They look so much like babies that you just want to pick them up. Dolls have been made by Spanish craftsmen in Onil, Alicante province since 1958. And the world fame was brought to the brand by Princess Leonor of Spain. It was in her honor that the Leonor doll was released, which made a lot of noise in the media and changes its appearance as it grows up. Since then, the brand has been associated with the Spanish royal family.
By deciding to buy your daughter a Spanish doll Antonio Juan, you will give her the best childhood memories! These are very beautiful toys made in a traditional style.
Pottery Barn Kids
The American firm Pottery Barn Kids is also famous for the production of high quality toys and children's furniture. The doll can be selected by age, size and preferences. They also come with accessories: cradles, strollers, and clothing.
The store's collections include designer soft dolls, baby dolls, strollers and houses for them. This is where your child will choose a best friend with whom it will be so much fun to play, fall asleep and wake up together.
Paola Reina
The next place in our Dream Dolls in 2020 list goes to the Spanish dolls Paola Reina. This company has occupied a special place in the doll world for 25 years. The first catalog was released in 1997 and since then the brand has released a special collection every year. Here, as in American Girl, every girl can find a doll that looks like herself. There is also a cool collection of football dolls in the uniforms of the Spanish teams Real Madrid and Barcelona.
All details – from pupils to freckles – are drawn by hand.
Käthe Kruse Dolls
The history of the brand of German Kathe Kruse dolls goes back to Christmas 1905, when the little girl Maria asked her dad to give her a doll. After a vain search among soulless porcelain dolls, dad decided to make his daughter's doll with his own hands. This is how the century-old history of handmade toys began, and Kathe Kruse dolls are still the most coveted Christmas present for German girls, and even inherited.
You can buy the Kathe Kruse doll from our list of Dream Dolls in 2020 on eBay and the official store.
Barbie Doll
Of course, we definitely include in the list the most popular doll, which we ourselves dreamed of as a child. Founded in 1959 by Ruth Handler, a businessman, mom and pioneer of her time, Barbie has captured the imaginations of millions of girls around the world since its inception.
Everyone can choose something you love to do and turn it into a profession – from a princess or a president, to an astronaut or a veterinarian. Today this doll has over 200 professions! And buying a Barbie doll will not be difficult – there is a very good selection in the official store and in foreign toy stores, and there are even discounts.
Enchantimals Dolls
The Enchantimals dolls are another novelty from Mattel, which produces Barbie. Each doll baby has her own pet, which is fully consistent with her mistress. The world of the Enchantimals is an enchanted place located deep in the forest. Unique heroines cherish it, have a special relationship with the animals they protect. New heroes, new play sets that complement the game are constantly appearing in the collection.
These toys have everything that is so close and necessary for every child. With their help, children will learn about true friendship, about how important it is to take care of each other, help friends in need and protect nature. You can buy Enchantimals dolls from Walmart or the official store.
Interactive Baby Born Dolls
Interactive Baby Born dolls have worldwide popularity and love for a long time. They look exactly like real babies and even perform realistic functions: crying, sleeping, drinking water, eating porridge, moving their arms and legs, and going on the potty and taking a bath. These toys are made entirely of high quality materials and without batteries. Also on the sites are accessories for these adorable babies: clothes, bottles, bags of instant porridge, pots and other things.
Much to the delight of Baby Born fans, baby Born has a brother. He also drinks from a bottle and cries with real tears, and also enjoys bathing in a small bath.
L.O.L. Surprise! O.M.G. Series
English LOL means "Lil Outrageous Littles". And this definition perfectly explains their popularity around the world. The main feature of the dolls is the size and funny appearance: a disproportionately large head, huge eyes, moving arms and legs. Each of the "LOL" has its own "superpower", almost like a superhero.
When unpacking such a gift, to get to the toy itself, the child removes seven layers of packaging. Each layer is one of the components of the doll's image: a card with a description, a feeding bottle, shoes, a change of clothing or an accessory. And the ball itself, in which the doll is located, will then serve as a stand, purse or house.
Disney Princesses Dolls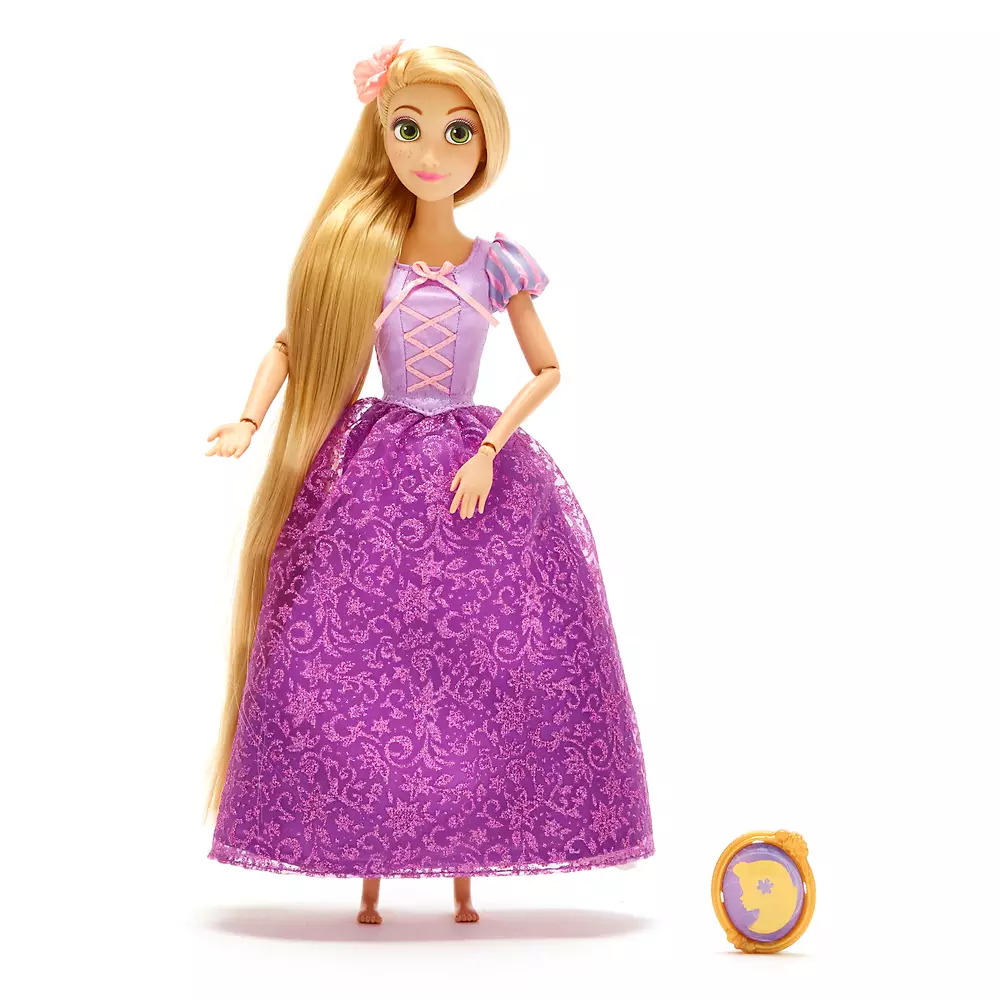 Cinderella, Ariel the Little Mermaid, Jasmine, Rapunzel, Snow White and other Disney princesses were perhaps the most desired dolls for us after Barbie. The situation is the same today, only to the army of princesses were added Elsa and Anna from the famous fairy tale "The Frozen", which are sold in play sets with clothes and accessories.
The collections include both classic dolls and Disney Animators' baby princesses that will appeal to younger girls.
One expensive branded doll with a history that was handcrafted by skilled craftsmen is much better than ten boring Chinese dolls. In addition, buying everything for a child, we seem to take away his dream and desire to get a long-awaited toy. The doll market is so large today. Try to buy a doll from our review and see how happy your daughter, goddaughter or niece will be.
Also be sure to check our The Fullest Collection of the Monster High Dolls (with pictures).